Sheep Model
Written on June 10th, 2020 by Franziska Pätzold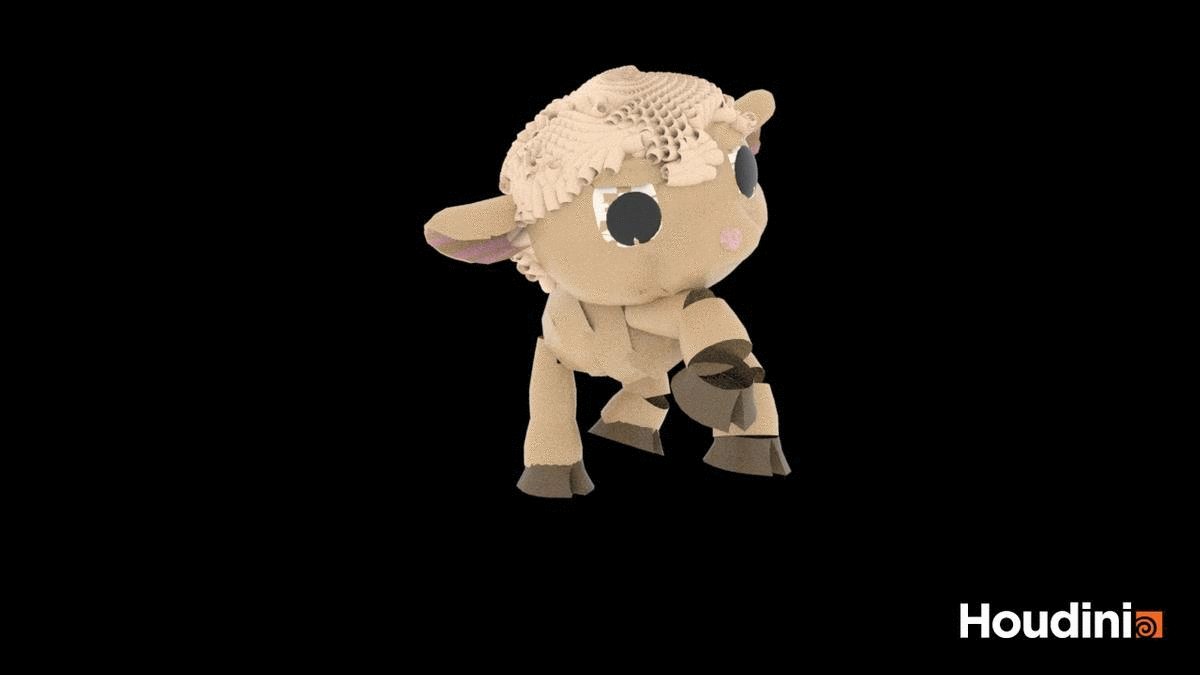 Abstract
I focused on the lecture 01_intro/Houdini. During the project development process, I dealt with the topics of modeling and rigging in Houdini to create a basic digital asset. Modeling and rigging is the base for animation (which I did not whithin the scope of the final PGS project submission.)
Project description
The project result could build a base for animators to animate a scene with the modeled object. To deliver the animation department a polished result the used subnetwork includes a parameter list with the controls that are allowed to use. All others are locked.
Implementation
To model the sheep I drew small sketches, followed by mostly try and error modeling in Houdini. To rig the model I mainly used the SideFX human rigging series and updated it later based on some parts of the SideFX cat rigging series.
Lessons learned
Rigging takes some time.