Virtual Cookie
Written on May 20th, 2020 by Rita Eperjesi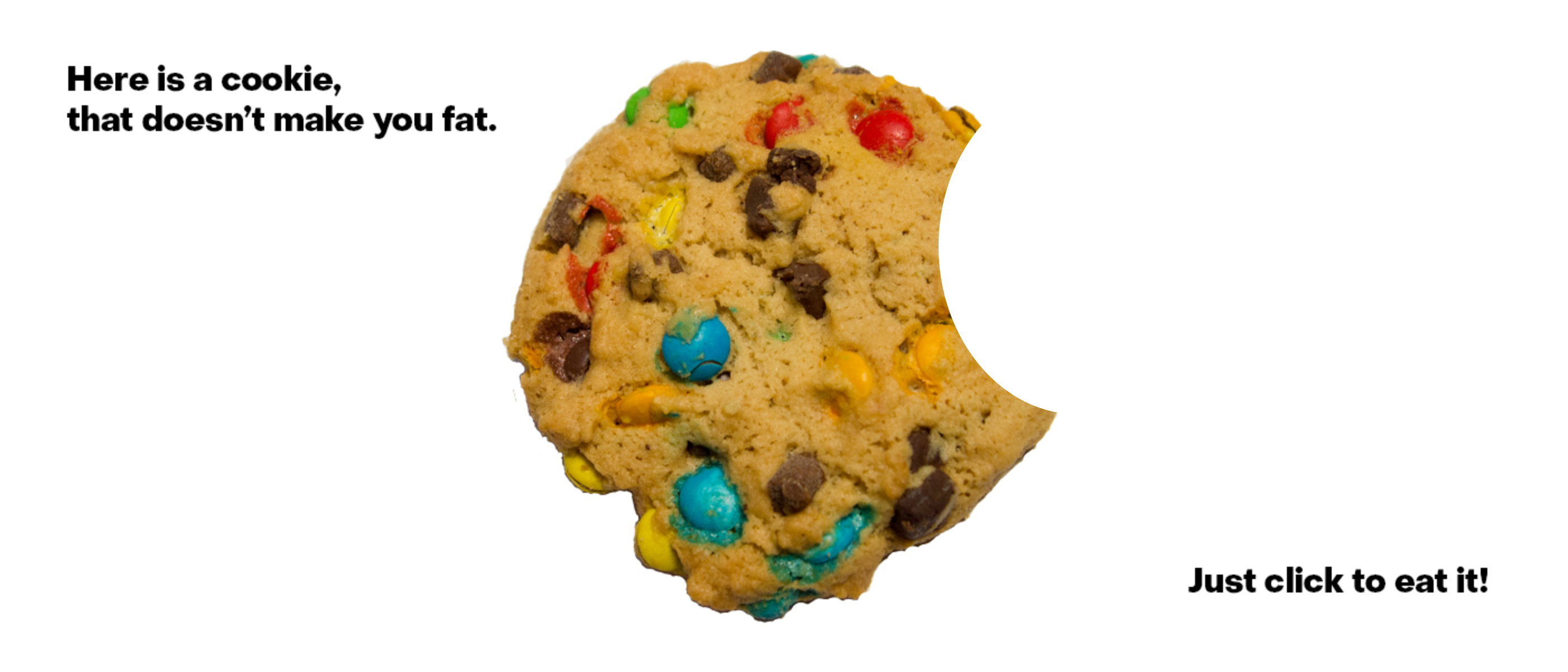 Abstract
My mother and my grandmother express their love by feeding us. They love us very much, so they expect us to eat a lot. I created an edible virtual cookie to express my love without making other people fat.
Project description
Just click to eat the cookie here
Implementation
I did this project in the P5 editor, for the Creative Coding 1 - Christmas card exercise.
Lessons learned
People are happy about cookies.
You don't need hardcode coding for presenting your idea.